Proper determination of IAQ involves the collection of air samples. Indoor air quality (IAQ) is a term which refers to the air quality indoors of the home or buildings, The health and comfort of occupants affected by gasses (including carbon monoxide, radon, volatile organic compounds), particulates, microbial contaminants (mold, bacteria) that can induce adverse health conditions.
How can I improve the IAQ of my home?
Increasing the amount of fresh air brought indoors helps reduce pollutants inside. When the weather permits, open windows and doors in the house. Bathroom and kitchen fans that exhaust to the outdoors also increase ventilation and help remove pollutants.
Always ventilate and follow manufacturers' instructions when you use products or appliances that may release pollutants into the indoor air.
Air Conditioners Changing filters regularly:
Central heaters and air conditioners have filters to trap dust and other pollutants in the air. Make sure to change or clean the filters regularly.
The humidity inside can affect the concentrations of some indoor air pollutants. High humidity keeps the air moist and increases the likelihood of mold. Keep indoor humidity between 30 and 50 percent. Use a moisture or humidity gauge, available at most hardware stores, to see if the humidity in your home is at a good level. To increase humidity, use a vaporizer or humidifier.
To decrease humidity, open the windows if it is not humid outdoors. If it is warm, turn on the air conditioner. For Humidity control, it is recommended to install a central Dehumidifier system.
Indoor air quality is imperative to the overall health of you and your family, and our AC service offers many solutions for your home. While many people consider this as an elective service, once a homeowner has discovered the amount of mold, dust, and debris circulated throughout their home, they often are distressed on why they didn't call sooner. To find out more information on the air quality in your home, and how to rectify it, call us.
Indoor Air Quality Services:
Our indoor air quality services aim to improve the overall quality of air your family members breathe in. Can't see debris particles or mold spores in your home? That does not mean they don't exist. If left unattended, bacteria can cause illness and breathing problems. This is especially true for those who suffer from allergies. We want you to understand that by doing regular check-ups and monthly filter replacements, your indoor air quality will remain at high levels. Our service techs will diagnose your home's air intake systems. We will then modify them as needed to achieve optimal air flow. Our experts will work with you too so that you understand your options. Proper filtration systems have many benefits. They result in improved health, productivity, and well-being for all that are living there. We also want you to understand how to maintain a healthy environment. Regular cleaning can reduce overall operating costs in your system, too. It should come as no surprise that indoor air quality will impact health and comfort of all those inside. If you don't know the last time you had your home tested, give our techs a call. Your family is all worth it!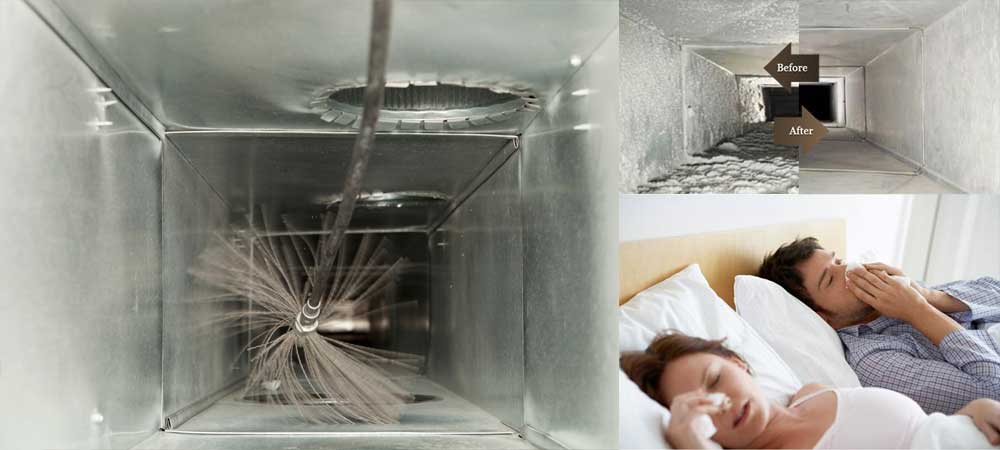 Clean ducts are important to your health and your system operating efficiently. UV lights enhance indoor air quality by shielding you from the mold in your home. Mold grows in damp places in your house that is spread by the air conditioning system. These lights kill them before you breathe them in. Modern homes are more airtight than their predecessors. Being airtight is also the reason indoor air has up to 100 times more pollutants than found outdoors. There are a lot of complex inter-related causes to indoor air quality problems. UV lights ensure that the microbes from pollutants are destroyed. Because UV lights use the same amount of electricity as standard light bulbs, they will not affect your utility bills. They kill the mold around your air conditioning system. By making your system more efficient, they also improve the health of your home. A healthy home is a healthy family. Call us today and let us improve the indoor air quality of your home.
Electronic filters can remove particles in the air that conventional filters cannot. They charge the particles in the air that passes through them. These charged particles quickly settle on nearby surfaces. If you suffer from asthma or have allergies, electronic filters are a must-have item for your home. When you think about it, the air that passes through your air conditioning system should be clean. Did you know that ducts trap contaminants that can put your family in danger? This buildup also decreases the airflow through the ducts. Clean air ducts also ensures a healthy indoor environment for you and your family. You do not have to breathe in pollutants floating around in your home! Improve your indoor air quality today by giving us a call!