Do you know that Eskimo Brothers AC offers "FREE Service Calls with all repairs!" in other words while other companies charge you the repair plus the service call we only charge for the repair. This is a savings to our customers of over $69 per emergency service call! In addition please take a moment to look at the available coupons.
While providing quality service we maintain competitive rates. We are up front with our charges and strive to keep our customers informed at all times while on an air conditioning repair or service call.
No Weekend Service Charges!
Our friendly and knowledgeable dispatcher will assist you in scheduling 7 days a week, and yes it's true there is "NO EXTRA WEEKEND SERVICE CHARGES!" we are open 360 days of the year closed on major holidays. Our Technicians are on call after hours and weekends to serve our customers.
Friendly Customer Service!
Eskimo Brothers AC & Heating understands that the event leading up to contacting an Air Conditioning Company is often times not very pleasant, we assure you that we will do everything we can to put your mind at ease and resolve your problems quickly and efficiently, our friendly customer service is standing by for your call, not an answering service operator but a Eskimo Brothers AC Customer Service Representative and we are happy to answer any of your questions or concerns. An Eskimo Brothers AC Service Manager is always on standby to talk to our customers and work with the technicians on the field.
Certified Service Technicians!
With expert air conditioning repairs from our EPA Certified HVAC service technicians. Eskimo Brothers AC and Heating technicians are trained and attend all the ongoing training required by the Manufacturers and new city and state codes. Eskimo Brothers AC Technicians have the experience, skills and tools to fix HVAC problems the first time.
All of our cooling repair services are "100% GUARANTEED" in writing for your complete peace of mind.
⦿ We are fully licensed and insured! All technicians are EPA Certified.
⦿ S. EPA guidelines for energy efficiency.
⦿ We Are Authorized dealers of all major brands.
⦿ Eskimo Brothers AC is an Energy Star Partner.
Call us for a free estimate or a service call, all work guaranteed, Our Technicians are trained in customer service and work integrity, Eskimo Brothers AC will not take short cuts or nickel and dime our customers. Choose Eskimo Brothers AC and invest in a comfort system that will last you for many years to come.
Our estimates include it all. We get the job done right!
When you need 24/7 AC repair services, make us your first phone call. We know that you do not want to welcome just anyone into your home when the air conditioning is out in the middle of the night. Every one of our employees is not only a well-trained professional, but has also passed drug and background tests. When you choose us as the AC company you call in the middle of the night, your call will always be answered by a person ready to help.
Are you tired of being charged extra for someone to come and help you with your air conditioning just because it is after 5 PM? When you choose us for your 24/7 AC repair, you will not need to worry about that. Not only do we not charge an extra fee, but we also get to your home as fast as possible. In this climate, going without your AC for more than a few hours becomes uncomfortable very quickly. In the peak of summer, it can even be dangerous. When you call us, your call will be answered quickly by a trained air conditioning contractor. Help will be right on their way to get the cool air blowing again. Do not get ripped off by an "after hours fee" for 24/7 AC repair; call us first!
Keep your cold air blowing with our 24/7 AC Repair Service.
We would never ask our customers to just let anyone into their home, especially at night. When our van pulls up to your house, it will be clearly marked and have license numbers. The tech that gets out and knocks on your door will be wearing a uniform and a name tag. Before we ever send anyone to your house, we will make sure that they have passed both drug tests and background checks. These are just some of the basic concepts that we do to make 100% sure that you will be comfortable with our team. Of course, you also need the work done right the first time. Our techs are professionally certified at schools across the country. We also do regular in-house training events to keep everyone up to date on the latest equipment. After almost two decades in the air conditioning business in this area, you can count on us for your 24/7 AC repair needs.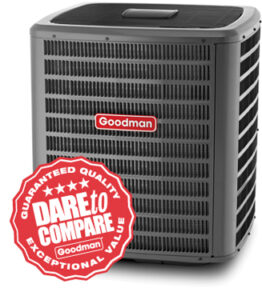 No matter what kind of AC unit you have, we are prepared to handle it. From a simple ductless split unit to a complex central system with zones and a Wi-Fi thermostat, we have the experience and the expertise to get it done right. If it is broken on the weekend or even on a holiday, our 24/7 AC repair services are the solution to your problem. Our vans are stocked with common parts so that there is a good chance that we can get anything fixed on the spot. Call us today for high quality labor no matter what day of the week.
⦿ 24/7 AC repairs
⦿ No after-hours fee
⦿ Free Estimates On Replacements